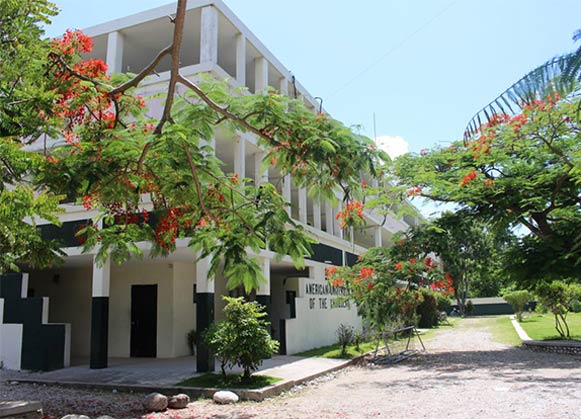 Provost's Welcome
We are pleased to welcome you to the website of the American University of the Caribbean (AUC)—originally the American University of Les Cayes, Les Cayes, Haiti. Here you will find information about the university, its various programs, its policies and procedures, and specific information you need to know about life at AUC from admission to graduation.
While the website is an important resource and reference for your university experience, we encourage you to visit our campus located at Charpentier, off Route Nationale # 2.
Reasons to Study Here
The American University of the Caribbean is built on the idea of preparing professionals with strong academic excellence through career-oriented programs and a spirit of innovation. These professionals will be the change agents to foster the positive change they want to see in the Haitian economy. The University has three colleges: The college of Agriculture and Environmental Science, the College of Business Administration and Management and the College of Civil Engineering.